Forsythe Productions
White Bouncy Castle
Client: City Council of Madrid
Type: Large-scale art installation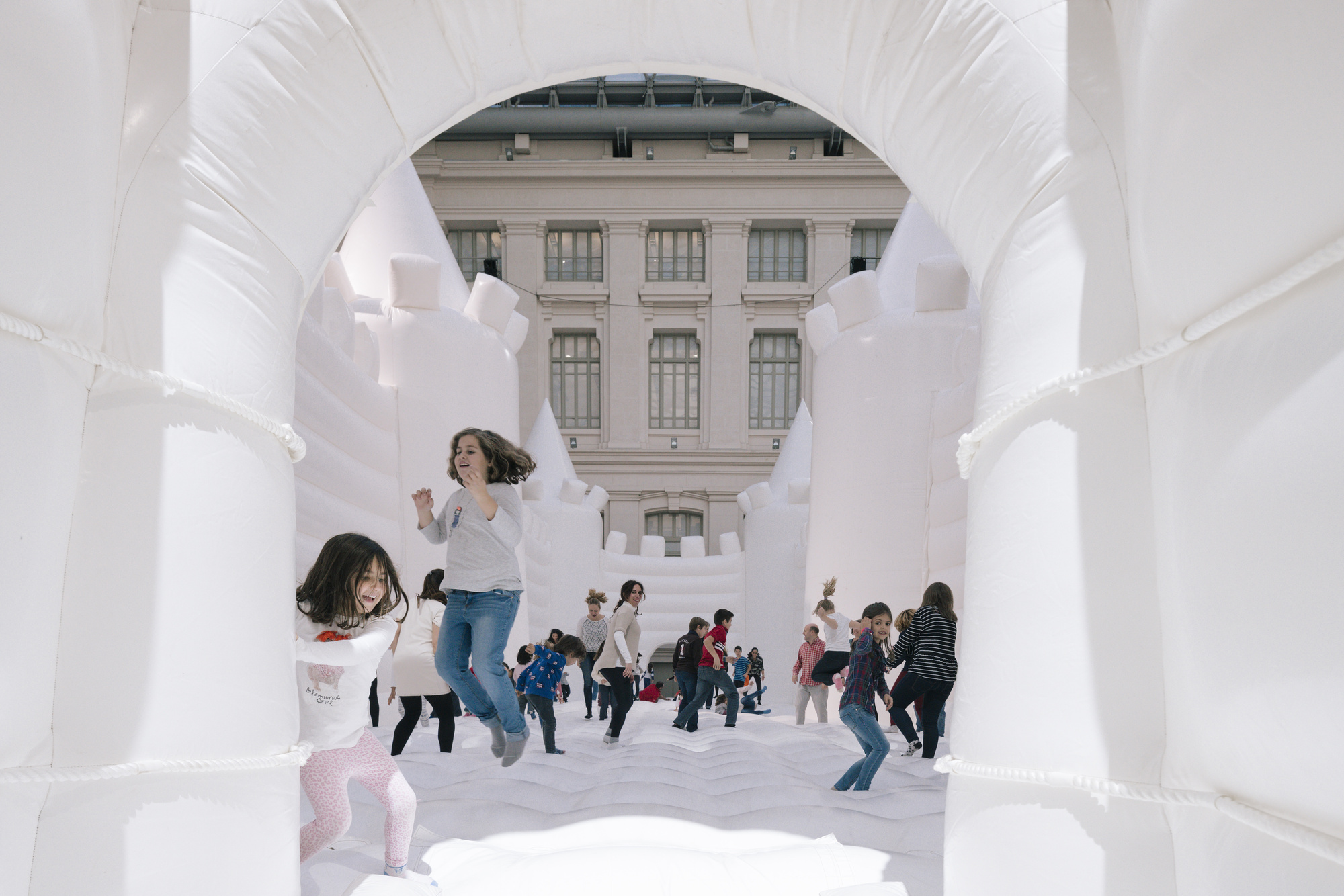 White Bouncy Castle is a William Forsythe's monumental installation, designed with Dana Caspersen to a soundtrack by Joel Ryan. The visitor's unavoidable inclusion in the idiosyncratic kinetics of White Bouncy Castle creates a choreographic space where there are no spectators, only participants.

The choreography that appears, led by Joel Ryan's encompassing soundtrack, is the result of complete physical destabilisation and the resulting social absurdity. The inadvertant euphoria that results from the situation is infectious and, in some cases, addictive. This project was presented at the Cibeles Palace, headquarters of the City Council of Madrid.
William Forsythe (New York, 1949) is an American dancer and choreographer resident in Frankfurt am Main in Hesse, Germany. He is known internationally for his work with the Ballet Frankfurt (1984–2004) and The Forsythe Company (2005–2015). Recognized for the integration of ballet and visual arts, which displayed both abstraction and forceful theatricality, his vision of choreography as an organizational practice has inspired him to produce numerous installations, films, and web-based knowledge creation, incorporating the spoken word and experimental music.
www.forsytheproductions.com
www.gagosian.com/artists/william-forsythe