Client: Red Bull Spain
Type: Music film series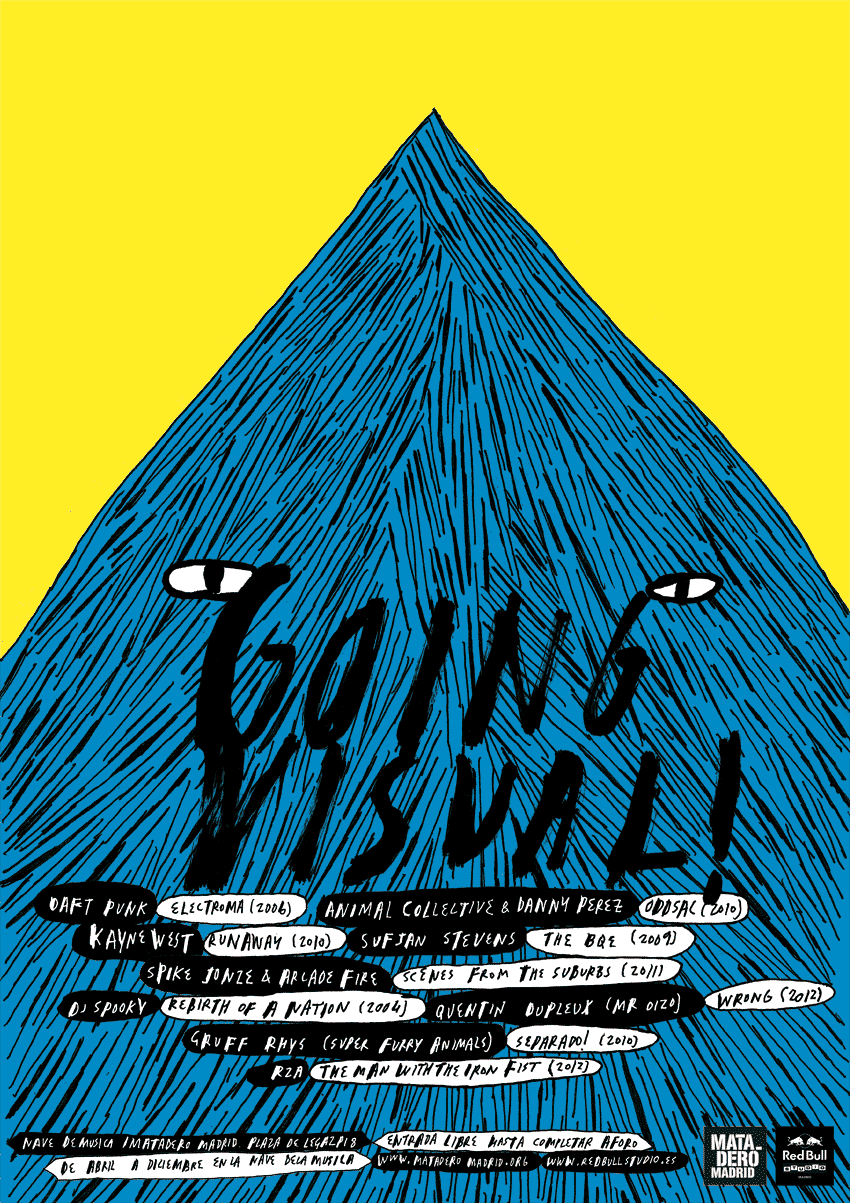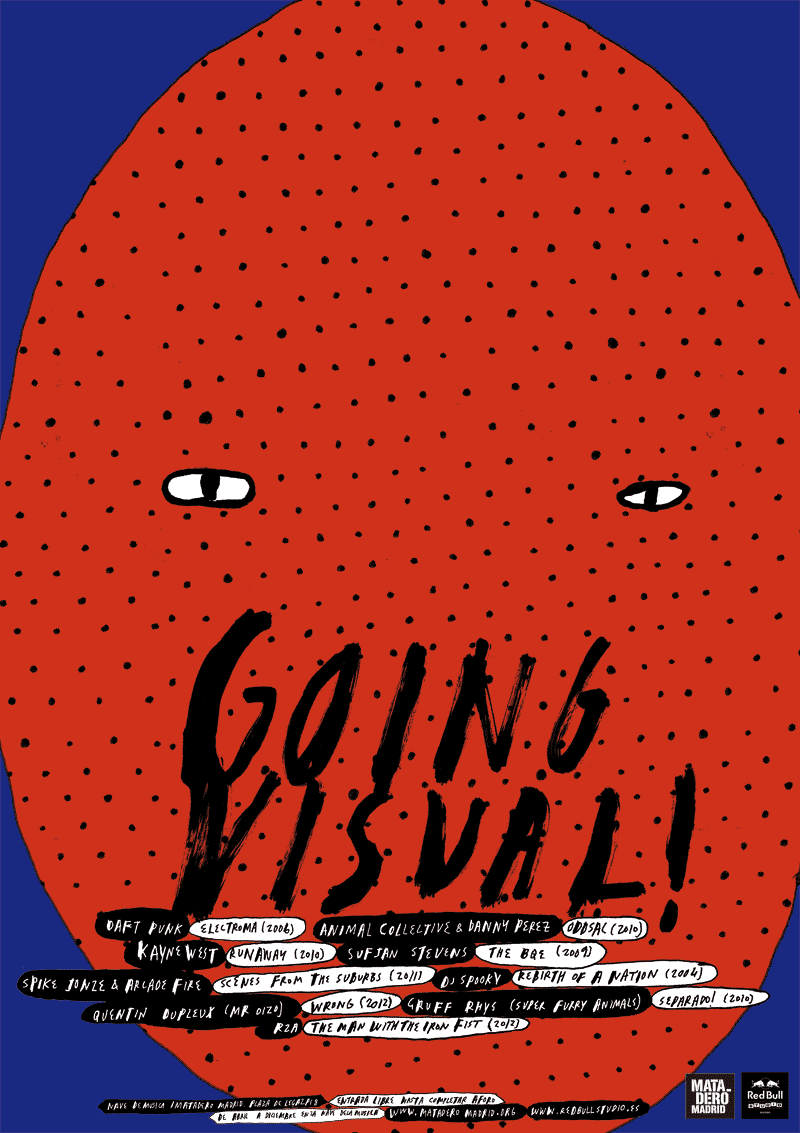 Going Visual! is a film series about contemporary musicians who have decided to try their luck as filmmakers, or who have worked closely in the creation of the visual universes with which they accompany their music.

Make no mistake: today, Leonardo da Vinci would be called an intruder, dilettante or indecisive. Painter, scientist, artist, inventor? We all accept multitasking when it comes to watching TV while we update our profile on a social network, but we find those artists who come out of the box in which we have placed them to enter, either in a specific way or as a parallel route, almost incomprehensible, of life and work, in other people's disciplines: filmmakers who write books, actors who paint, or, as is the case at hand, musicians who take the camera to shout action! Going Visual! tracks the work of a good handful of contemporary musicians who have decided to try their luck as filmmakers, or who have worked closely in creating the visual universes that accompany their songs, such as Animal Collective, Sufjan Stevens, Dj Spooky, Mr. Oizo, Daft Punk, Kanye West or RZA, among others.

In an increasingly audio-visual world, in which digital technology has democratized all artistic processes, music and images are two sides of the same reality, and the connections, exchanges and synesthesia between both disciplines are increasingly common, in addition to more suggestive.

The film with which the cycle begins is perhaps the best example: Daft Punk's Electroma, directed by the French electronic music duo Daft Punk, and premiered at the Directors' Fortnight at the Cannes Film Festival in 2006, in which the French delegate the musical work on archival songs, not including any of his own, to tell the epic attempt of two robots to become human. Beyond the whim, or the childhood romp with the cameras, both Daft Punk and the rest of the musicians of the cycle show that their audiovisual forays are not the result of boredom, but authentic works that complement, expand, multiply or even contradict their musical work.
Whether due to the lack of cinematographic training, in some cases, or due to the disregard for rules and industrial tics, these works surprise by a capacity for risk and experimentation that is difficult to find in more conventional cinema. The Going Visual cycle! was organized by Red Bull in the space it manages in Matadero Madrid, the Nave de Música.
www.mataderomadrid.org/programacion/going-visual